Welcome to OROganics Blog! The Ultimate Destination for all things CBD related, including our favorite subject, CBD Recipes!! In our first post we are going to share one of our favorite CBD recipes using OROganics The Elixir to make guacamole as well as some general cooking tips for best results. If you're new to CBD, it doesn't get you "high" like THC. It doesn't have the psychoactive effects of THC. But, you may feel some other benefits such as an uplifted mood, reduced anxiety, and more solid sleep.
If you're new to food infusion recipes with CBD oil, we like to start with smaller batches — typically we will make half batches the first time to avoid wasting oil, and use small quantities to test how you feel.
One important tip that is sometimes overlooked is to always cook at low temperatures to ensure you preserve all the benefits of the oil. Warming the CBD can increase the effectiveness but with higher temperatures, above 320 degrees fahrenheit the CBD can start to evaporate.
Never place your CBD oil on direct heat. This can start to burn the terpenes. Terpenes help bring out the taste and smell profiles of differents strains, they are compounds that work hand in hand with the CBD to increase its overall effects. If you heat your CBD oil too high you may end up with a bitter or burnt taste. But, for this recipe you wont need to use any heat! So don't worry!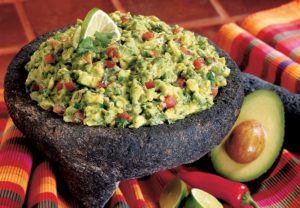 CBD INFUSED GUACAMOLE
3 healthy ripe organic avocados, halved and pitted
1 tablespoon lime juice (add to your liking)
1/2 teaspoon salt
1/4 teaspoon ground cayenne pepper
1/2 cup onion, finely diced
2 small tomatoes, seeded and diced
1 large clove garlic, minced
1 tablespoon fresh cilantro, chopped
0.5 ML (about 16mg) per serving of OROganics The Elixir-Hint Of Smoke CBD Tincture
ENJOY!